Dhani Jones is a hard person to describe succinctly. If you followed the Giants, Eagles, or Bengals from 2000 to 2010, you may know him as Dhani the Athlete. Maybe you read his memoir and travelogue, The Sportsman: Unexpected Lessons from an Around-the-World Sports Odyssey, and know him as an author. You could have followed his reporting for ESPN2, Spike TV, various Olympic games, and his involvement in TV series' such as CNBC's Adventure Capitalists, and Dhani Tackles the Globe, watching him evolve into a media figure. Today, twenty-three years after his lengthy NFL career began, Dhani has a seemingly very different career: investor.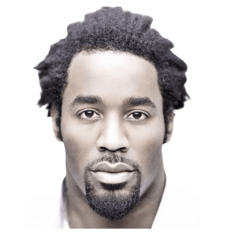 Athlete To Investor
Since his first entrepreneurial venture in 2010, the launching of philanthropic project "BowTie Cause," Dhani's work in investments and entrepreneurship has grown to be perhaps even more illustrious than his sports career. He has immersed himself in a range of industries and fields, taking on roles from founder to advisor at several companies. Dhani's first for-profit venture, for instance, wasn't in finance but in advertising: he founded VMG Creative in 2010 with Luke Raymond, marrying his creative, idea-minded perspective with Raymond's orientation towards operations. Not long after, he moved into investments, serving as the Chairman of Qey Capital since 2014 and sitting on numerous boards and advisory councils. The companies Dhani works with include human resources, tech, sports tech, mobility, and travel. Qey Capital itself focuses on midsize companies and provides intellectual capital and support for growth, especially for underrepresented Minority Business Enterprise owners. Most recently, he's become an angel investor in Zurp, a sports fintech company that provides exclusive experiences with popular athletes to "superfans."
The Larger Trend
Dhani reflects a larger trend of athletes turning early-stage investors, a topic which has gained increasing media attention in the last few years. The evolution from athlete-to-investor isn't new: mega stars such as Magic Johnson, who partnered with Canyon Capital twenty-five years ago, have recognized the mutualistic potential of venture and private equity for decades. A slew of other big name athletes have since followed suit—consider Kobi Bryant's Bryant Stibel Venture Capital, Kevin Durant's Thirty Five Ventures, Lionel Messi's Play Time sports-tech fund, or Serena Williams' venture fund aiming to bolster female-led startups (to name a few).
Certain firms even position themselves to support and work with athletes in particular. SeventySix Capital, for example, created the Athlete Venture group, allowing players to invest and learn with sports tech companies through two sports focused funds. Their clients range from NFL to soccer players. Patricof Co, serves as another example of an investment firm positioning itself to work with the athlete niche. Patricof Co's goal of teaching and enabling athletes to involve themselves in investing also shows the variety of ventures athlete-investors move into, with investments in everything from Iowa farmland to pancake mix to music eCommerce.
Why Athletes? It's Capital and Character
More and more, "athlete" and "investor" appear in the same sentence. The segway is both a natural extension of an athlete's skills and their compelling public image, making it a savvy financial move. From a financial standpoint, athletes make doubly good candidates as investors—they are financially well positioned to make investments and have an impetus to invest. For mega-stars like Bryant or Durant, lucrative salaries leave these athletes flush with cash and enable them to invest large sums of money. Athletes with more modest salaries and finite careers have an incentive to use their current salary and personal brand to build investments before the end of their career. For an example of the brevity of athletic careers, consider the NFL, most NFL players have a career of only three years, thus planning for life after a pro career becomes increasingly front of mind. The nature of a professional sports career means many athletes have the means and incentive to invest.
Another reason athletes make good investors: they have their own brand. Upon entering the finance world, many athletes already have a partially-formed branding strategy. By way of their identity alone, athletes can attract attention and cultivate a following, tying their name to a brand or leveraging their public profile. This is good for both startups and athletes: their personal appeal and existing fans support their venture investments.
Further, athletes like Dhani will tell you that the qualities present in an athlete translate extraordinary well to entrepreneurship and early-stage investing. In Dhani's case, he prioritizes a community (like a team) over the individual, a useful mindset for collaborating with business partners and clients alike, as evidenced by his first venture, VMG Creative. In an interview, with Carla Harris of Morgan Stanley, Dhani describes the parallel he sees between the beginning of a sports and an entrepreneurship career: he says of entering athletics, "every single person that starts off with their parents, whether they're taking them to Play-it-Again Sports or they're taking them Dick's Sporting Goods or whether they're buying something off of Amazon, they're the pre-seed investor in your potential opportunity at greatness, right?"
Dhani has demonstrated in his diversified sports career and even his youth—he went to Montessori schools, was a military kid, and lived abroad—a curiosity, sense of adventure, and humility, not to mention an ability to activate and execute on his interests. Dhani's career and character are great reminders to investors, and other professionals alike, of the value of creativity and curiosity. Dhani's transition from athlete-to-investor demonstrates the reward in transferring skills between seemingly disparate fields and applying your strengths. His career has been anything but linear—and it's all the better for it.